Art gives us a way to be imaginative and express ourselves, Roland Guy
Roland Guy, A Great Artist & a Sensitive Story Writer of New York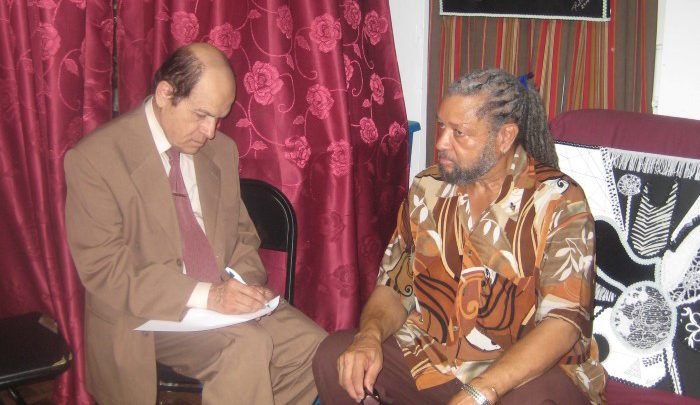 Akhlaq Ahmed Khan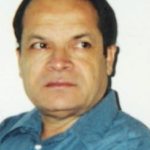 What is ART?  –  The question is wide-ranging and comprehensive while the answer could be more comprehensive. Neil Gregor, Director of British Museum, London says "One tragic answer to the question about the role art can play in such turbulent times would be to point out what it has already done, if at terrible cost. The Bamiyan Buddhas, admired while they stood as historic monuments to a particular faith in a particular region, became, in their death, an emblem of a shared inheritance, properly belonging to the entire world. No national sentiment, no religious allegiance, diminished the sense, felt in every country, that all humanity had lost something of supreme value."
There are numerous ways you could go about anything, that one will get you better results than the others. I could tell you that art plays a huge part in making our lives enormously rich. Imagine, just for a minute, a world without art! (You may think "So what?" but please consider the impact that lack of graphics would have on your favorite video game.) Art arouses different parts of our brains to make us laugh or provoke us to uprising, with a whole range of emotions in between. Art gives us a way to be imaginative and express ourselves. For some people, art is the entire reason they get out of bed in the morning. You could say "Art is something that makes us more attentive and well-rounded humans." On the other hand, art is such a large part of our everyday lives that we may hardly even stop to think about it.
Last month I visited Brooklyn Borough Hall. There I saw some attractive pictures beautifully set on the walls. The people of the staff told me that these pictures were designed and planned by the famous artist Roland Guy. No doubt I was impressed to see Ronald's art. I tried to find the whereabouts of the artist and arranged his interview for my readers.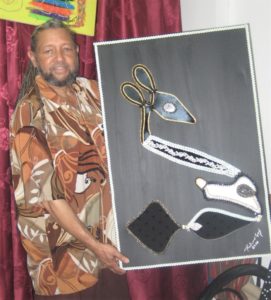 Seventy five years old Guy was born in Trinidad.  From the very beginning he was interested in art. The first picture he drew when he was just 14 years old boy.  Roland Guy is a born artist. Nobody taught him, he learned the art education by his own struggle and efforts. He was the teacher of himself and I think this inclination of learning is nothing but the most powerful bent of mind.  He is fond of fine art, too. Last week I interviewed Roland Guy, I reached his organic foods store located at the intersection of Church Avenue and New York Avenue Brooklyn. Roland Guy is running his own healthy food store with the help of his young son and daughter-in-law.  That's his business and what is his hobby and natural interest is – his art work, beautiful sceneries, fine art designs lovely fixed on the walls of his healthy food shop.
Another aspect of Roland's life is his story-writing power. Although he wrote so many articles and essays, yet the great literary work in this field is his famous book "Old dreams and new ideas".  This is a collection of short stories, published in July 2011. He gave a copy of this book to me.  Here I recall a famous personality of France J.P. Rozth who was an imaginary fictionist as well as an artist. We can see his artistic work in his fictions and his fictional reflection in his pictures. The same fact we seem in Ronald Guy's creations.
Back title of the book introduces the author in these words, –  Ronald Guy is a prominent businessman and die hard-masquerader who lives in Brooklyn, New York. He takes his craft very seriously and approaches the design and construction of his costumes as a ritual; a veritable rite of passage that began  when he was only 2-years old. It is this same kind of dedication that he now brings to his published collection of stores: Old dreams and New Ideas.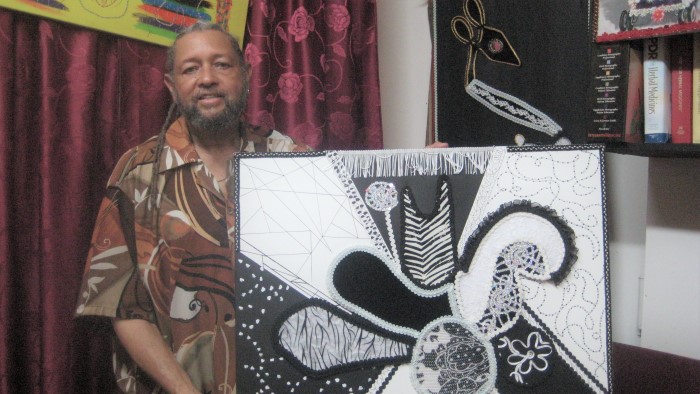 As a businessman, Guy is the owner of the Ambrosia Health Food chain with four outlets in Trinidad & Tobago and New York. He is a certified Herbalist and Colon Therapist and in the capacity has worked with a cadre of celebrities.
He has now added his voice to the rich world of Caribbean literature. Guy migrated to the United States in 1965 and started writing short stories about thirteen years ago. He is now a prolific writer with a collection of more than forty five stories in his treasure chest.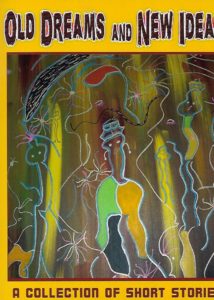 Old Dreams and New Ideas is a compilation of short stories which covers themes from the jovial to the mystical. It carries readers on an exciting roller-coaster ride that includes stops in Trinidad & Tobago and its Carnival – the Caribbean's greatest street festival. The journey ends with a somber look into a future world controlled by science, technology and cloning.  But on the winding paths of this journey, there are stopovers that examine issues of sexuality, childhood sexual abuse, ace class and culture.  In short, Old dreams and New Ideas  dishes out a menu that carries something for every taste.
Fifteen stories are there in the book and they are so interesting and attractive for children as well as adults that I read all of them just in one chair and in one day. While reading, the reader feels himself one of the parts of the story. As Roland Guy says by himself, "I have given you, my cherished readers an opportunity to journey with me through he winding  paths of my experiences of what I term an "inspiration list writer". By this I mean that all my stories come from thoughts that float in and out of my mind on a daily basis. Unlike method writers who are versed in the art of characterization and plot development, my characters are people who just simply come to mind sometimes, even my dreams".